Teaching interests
Technology-enhanced learning and teaching
Immersive virtual environments
Field teaching
Online student engagement
Mobile learning games
Together with Delene Weber, I lead Project LIVE: Learning through Immersive Virtual Environments. Explore how we use immersive visualisation technologies to create flexible, interactive and engaging experiential learning exercises at ProjectLIVE.org.au and on Twitter @LIVE_UniSA.
I am currently Program Director for Environmental Science and Geospatial Science at UniSA, and teach Geology as part of the Environmental Science, Geospatial Science and Civil Engineering degrees. Find out more about what studying Geology at UniSA is like on our Google+ page and YouTube channel.
If you're curious about Environmental or Geospatial Science at UniSA, take our virtual orientation tour to see what it's all about.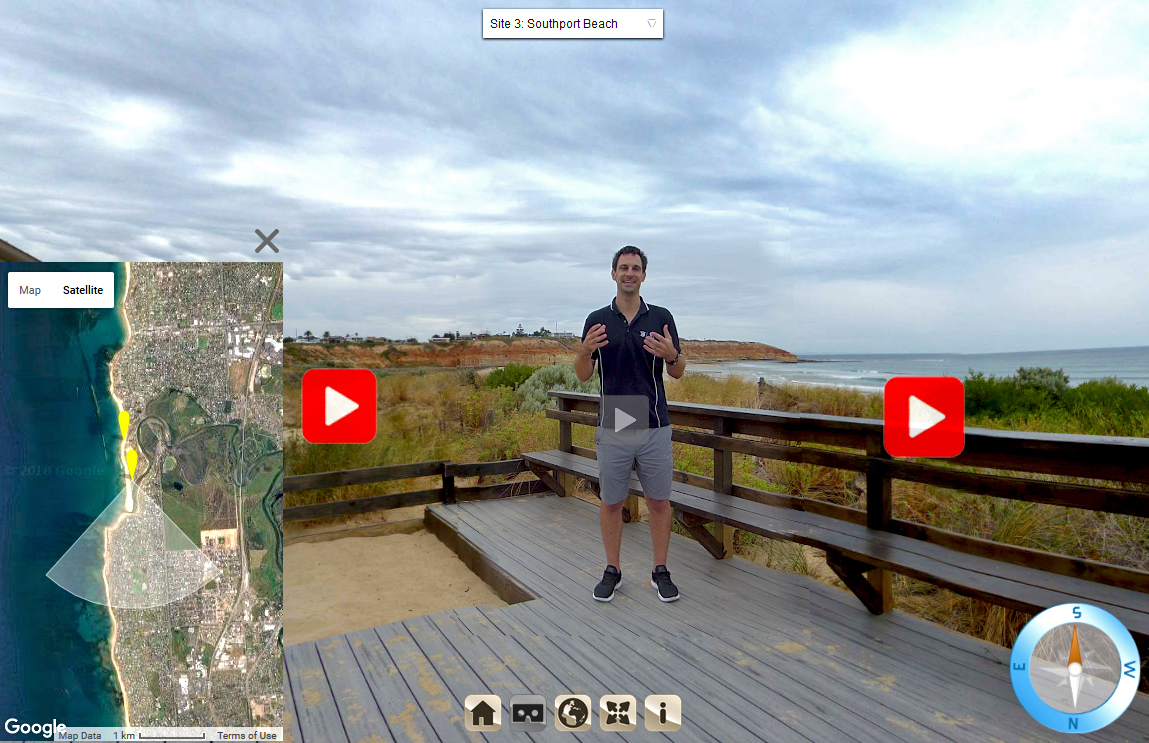 Immerse yourself in Environmental and Geospatial Science - check out our virtual orientation tour! Explore the tour using your web browser, or if you have access to one, try a virtual reality headset for the fully immersive experience. 
Check out a video segment I presented for SCOPE (Network Ten) on the fascinating geological history of the Hallett Cove Conservation Park, a heritage-listed site in South Australia used for many of our undergraduate field trips.
See some of the ways I enrich Geoscience field teaching using high-resolution Gigapans and 360 panoramas. Together with Roger Edmonds (Teaching Innovation Unit), I've also developed some location-based mobile learning games to support the GSA geological excursion field guides for Hallett Cove and North Terrace. Full project details and free app downloads are available at PedagogyGO.
Watch an interview with me about UniSA's Digital Learning Strategy and how it has helped develop geoscientific knowledge in the first-year undergraduate student cohorts.
UniSA students visiting Sellicks Beach, south coast of Adelaide – their first field experience as part of the course Earth Systems (EART 1010), and a remarkable natural laboratory to investigate everything from seismicity and sedimentology to climate and sea level change.